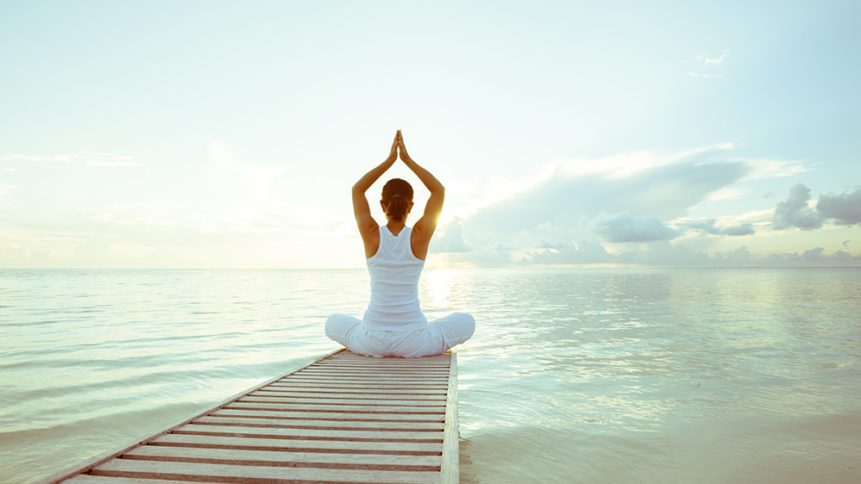 When you're in the thick of infertility, it can feel almost impossible to see the light. You may hear about the "rainbow babies" that people have had on the other side of the storm, but it may seem unlikely that that kind of happy ending will ever happen to you.
Trust me – I get that feeling 100%.
One positive result of this windy journey to parenthood is that a number of us have become #TTCSisters, guiding each other with words and wisdom. Sometimes, we just need to hear that there's light after the storm.
While few of us would be thankful for our infertility, we're grateful to have found community and learned a lot through the experience.
We talked to five women on the other side of infertility, to hear their top lessons:
1. It's Okay to Feel Betrayed by Your Body
After my second pregnancy loss, I was in a dark place. I was angry, sad and frustrated that my body took such a long time to get pregnant and that I had to say goodbye, again, to our miracle baby. I felt betrayed by my body, and that experience tested both my marriage and my faith.
Our struggle only heightened the way I experienced both pregnancy and becoming a mom.I know that the dark times are hard; but there is light at the end of this journey. Now that I have my beautiful six-month old son, I look at that time as a necessary part of our path. Our struggle only heightened the way I experienced both pregnancy and becoming a mom.
– Alex Caspero Lenz, Plant-Based Dietitian & Consultant at Delish Knowledge
2. Medical Intervention CAN Help
Unexplained recurring miscarriages was my infertility diagnosis, and when my doctor couldn't answer why this kept happening to me, I felt that the word "infertility" was synonymous with the word "devil." I was angry that my body just wouldn't do its job – stay pregnant. But, after PGD testing revealed that most of my embryos were genetically challenged, I realized that infertility can be beat with knowledge, medical technology and intervention.
Today, I believe that infertility is a roadblock or a detour. It might take a little longer to have a family, but it is not impossible.
– Nina Leicht-Crist, Infertility Advocate and Blogger at Millions of Peaches
In many ways I feel as though my time with infertility happened when the subject really wasn't spoken about. It was often brushed off by people around me with comments like, "Oh, it'll happen", "It must be God's will" and, "Maybe you just need to try x, y, z."
Even my initial physician care team seemingly tossed drugs at me without ever digging very deep. I still have some bitterness around how things were handled; but I came to a sense of peace after I had a baby.
The experience of infertility has forever changed me. I know that just because I beat it once, it doesn't mean that it won't happen again.My delivery ended up in a C-section; and based on what the docs shared with me, I get the impression that I may not have survived my delivery if this were 50 years ago. I had this overwhelming sense that perhaps my infertility was somehow a protector of my life; and through great advances in medicine, both my miracle baby and I are here and well.
I often try to rationalize things; and being on this side of the equation, I have a far different outlook on the "why" this happened.
Infertility offers us many different paths to take, even if the initial choice doesn't quite play out like the storybook we once envisioned.
– Wendy Jo Peterson, Author and Culinary Nutritionist at www.justwendyjo.com
3. The Experience of Infertility Will Forever Change You
After infertility, you even have a sort of survivor's guilt mixed in with your joy of being a parent.
Describing my post-partum relationship to infertility is extremely challenging for me. Yes, I am over the rainbow. But, that doesn't mean I am not scared for the future.
The experience of infertility has forever changed me. I know that just because I beat it once, it doesn't mean that it won't happen again. I still think about what I, and others, go through.
What I try to do is live for the now, by being both a mom and an infertility advocate. Ultimately, I just try to be as thankful for my gift as possible and as kind to others as I can be.
– Susie Lemmer, Personal Trainer and Blogger at www.suzlyfe.com
4. Your Struggle Will Make You a Better Parent
Now that I'm on the other side of infertility, I know that our struggle has made me the most grateful mother possible.
One of the first times I drove my son Sam on my own, he screamed most of the ride. All I could do was smile because this was what I had prayed and prayed for all those years! No tears, no lack of sleep and nothing would ever be taken for granted.
I know how lucky I am now — luckier than I ever thought possible.
– Lorie Yarro, Infertility Advocate, Blogger at Lemons + Zest
---

Contributor
Elizabeth Shaw, MS, RDN, CLT, Nutrition Communications Consultant at Shaw's Simple Swaps, Fertility Nutrition Expert at BumpstoBaby.com, co-author of Fertility Foods.
---

Listen to stories, share your own, and get feedback from the community.