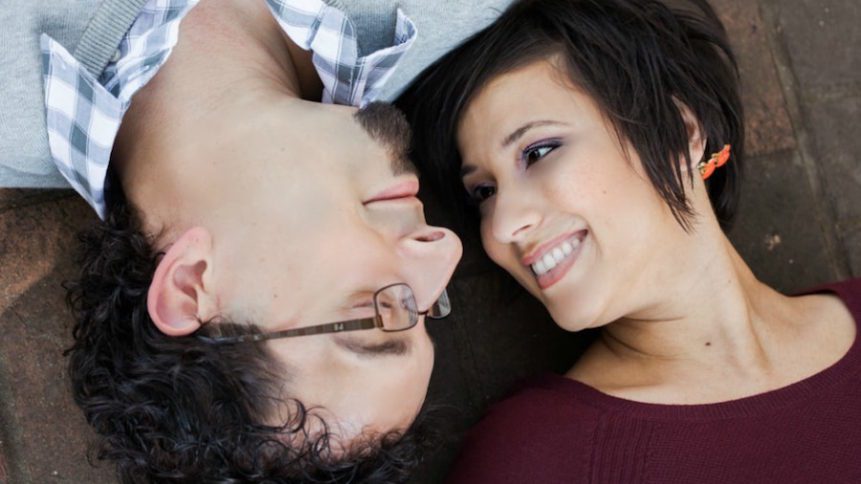 pregnantish Profile:
Candace Wohl of Our Misconception
You may recognize Candace and her husband Chris from the MTV series "True Life." They were featured in the "Desperate to Have a Baby" episode in 2013, while going through IVF.
After about seven years #ttc, Candace and Chris welcomed a healthy baby girl in June 2014 with the help of a gestational carrier. Now, they're once again in the process of 'what next' with the three embryos they have stored.
It hasn't been an easy journey towards family; and Candace and Chris are committed to sharing their experience with honesty, humor and thought-provoking reflection on Our Misconception.
We caught up with Candace to find out why she started the blog, and why it's important for her and her partner to talk openly about infertility.
When did you launch 'Our Misconception' and what inspired you to share it?
It feels like eons ago, but my perception of an "eon" is far different from the scientific-y definition. I digress. It was circa 2012.
What inspired us? Easy — shame. We had been silent about our broken bits for far too long. We had mastered the art of the subject change when questions would arise. Until I looked at (my husband) Chris one day and said, "I feel like have so much to say but I don't have the balls to say it out loud. There's got to be other couples out there who feel like this."
There could be a full series of books dedicated to infertility misconceptions. 
So, when you are tired of running, you break out the reenactment of Braveheart and run with reckless abandon towards what scares you the most. (Seems perfectly reasonable to me.) In this case, I decided to start a blog.
What's a misconception people have about infertility that you've been trying to change through your writing?
There could be a full series of books dedicated to infertility misconceptions.
One thing we learned, and continue to learn, is that you are your biggest advocate. It's not your doctor, it's not some random infertility forum — it is YOU. Ask questions and ask more questions for good measure, because it is up to you to challenge your doctors and look into your options.
I see that your husband has contributed to the blog. Did you discuss the fact that you wanted to go 'public' with him before you launched this? What was his response?
With any martial situation, we seriously talked about it. He felt like the world needed to hear more about the scandalous and sorted happenings that happened behind scenes of the plastic cup. Similarly, I felt like more people needed to know all about the cool objects they stick in your vagina.
Ok, that's not how it happened.
I asked, he said yes, and we started writing our personal views on the every day happenings of living with infertility.
What was it like to be profiled on the MTV series about your infertility? 
Oh, you mean that time when I was bent over with my ass in the air, while Chris gave me a progesterone shot on National TV?
What inspired us? Easy — shame. We had been silent about our broken bits for far too long.
Really, it was an awesome experience. Honestly, I am not sure I would have stayed sane that year if it wasn't for the incredible producers and crew. Although behind camera lens, they shed many tears watching what infertility can do to a couple. We are still in contact with them and think of them as family.
What's something about you we may not know or guess?
I have a confession. I am not proud of it. You know those gi-normous turkey legs at festival events? The ones where it looks like it would be eaten by a caveman (or woman) from the Flintstones? I love those so damn much, but I make Chris order it and carry it around. When no one is looking, I sneak bites.
If you're comfortable sharing…where are you now in your infertility journey?
I am as I call it, in the wait. Not like the infamous two-week wait. I'm in the one where you are just waiting for a sign to tell you to either get off of the ride or put on your tattered kick-ass panties and jump back into the ring.
The summary: we have buns—we just need an oven that won't run for the hills.
---

---

Listen to stories, share your own, and get feedback from the community.