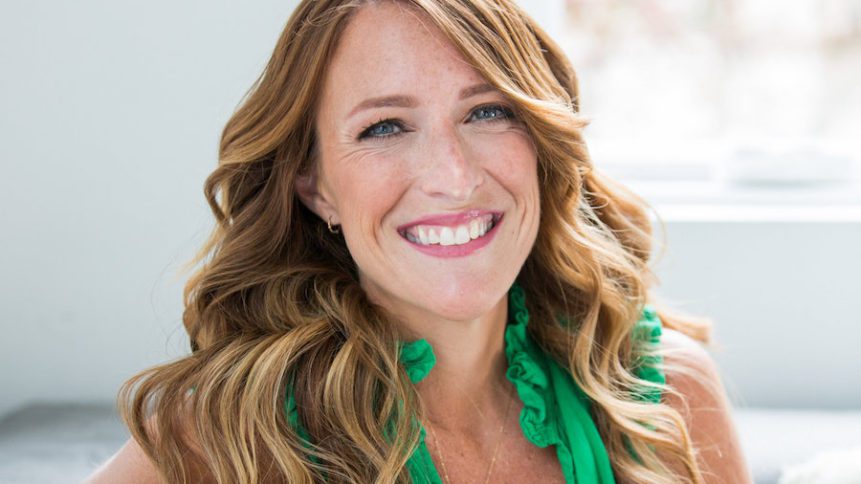 Jamie Sumner and her husband battled infertility for two years before seeking medical intervention. Today, they parent three great kids in Nashville, TN.
Jamie captures the joys and challenges of parenting a son who has been diagnosed with Beckwith-Wiedemann syndrome and cerebral palsy, and boy-girl twins on her blog, The Mom Gene. In April, her book Unbound: Finding Freedom from Unrealistic Expectations of Motherhood will be published.
Jamie opened up to us about the great challenges she experienced trying to have her kids and parenting them today. Humor, she says, has been helpful as she's navigated it all…
Here's more:
You're a mom blogger who also blogs about infertility. What are some misconceptions people have about secondary infertility, in your opinion?

A great many people see parents with a child and assume that the lack of a second one to follow is by choice. The idea that the mechanics might not work the same after a successful first pregnancy doesn't occur to the vast majority of the population. But, pregnancy and birth bring huge physical shifts, affecting your physiology and hormones and they do not always bounce back to normal. For us, we knew we would be dealing with secondary infertility before we even tried with our first, and the IVF that lead to our first child also brought the frozen embryos that lead to our second and third. My infertility is primary and secondary and all of the above!
Where are you now in your 'fertility journey'?

We are nearing the end of our fertility journey now. With a five-year-old son with special needs and three-year-old boy/girl twins, our house if full to the brim. All of our children have come about through a great deal of prayer and a hefty dose of IVF (after many unsuccessful IUIs and other treatments). However, we came out of that one IVF cycle with nine embryos. It was a blessing we never expected, to go from such dearth to such abundance.
You approach some significant challenges with humor on the Mom Gene. Why is this important to you?
There is such sadness around infertility–that desperate need to be a mother, which seems just out of reach. You are chained to every minute fluctuation of your body and the calendar on the wall. Humor opens the window a bit to let some light in. It's the necessary medication that only you can administer. We watched all the reruns of "The Office" while I was on bed-rest at various times of my infertility treatments and pregnancies. My son owns a lemon yellow t-shirt with Batman on the front cruising in a wheelchair. He giggles every time he looks down while he rolls along in his own wheelchair. We laugh because life can be so hard, but it has also been so good to us.
What have you learned about yourself through parenting a child with special needs and navigating infertility?
I would not be the woman I am without walking this road. It sounds trite, but it's the honest truth. My fight to have children and then to care for those children has made me both tougher and softer than I was before. I am more empathetic, but also uncompromising in what I believe my children (and all children) deserve in the world. I would never have used the word "advocate" to describe myself before motherhood.
People navigating infertility generally say "don't give me advice!" — but if you had to share a little advice based on your experience, what would it be?
Be gentle–with yourself and the people in your circle. Neither you nor they are always going to get it right. You feel so raw when you're in the middle of infertility, because every nerve really is exposed to the elements. You need to find means of protection, like you would for any open wound. Find the things that make you feel comforted and safe…small rituals with your significant other — prayer was a big one for me, really good music that won't leave you crying in a puddle on the floor, the expensive sheets on the bed. Do what you need to do that makes you feel taken care of.
---

---

Listen to stories, share your own, and get feedback from the community.