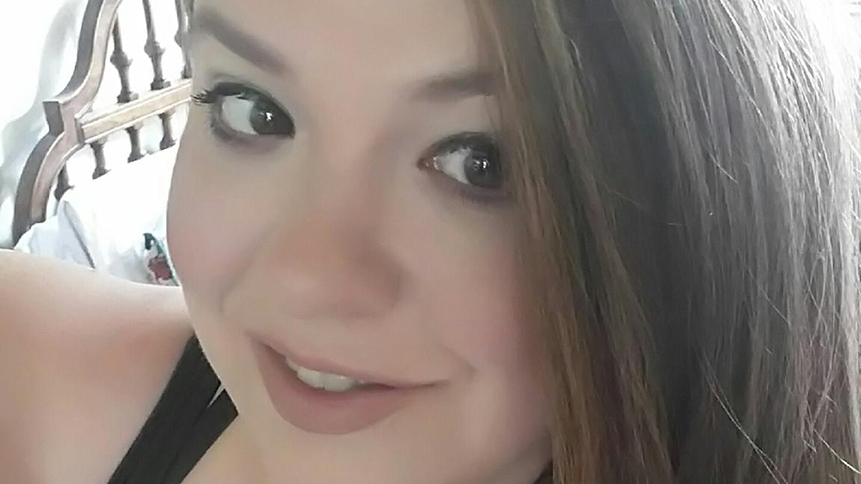 Ashley Levinson, otherwise known online as "PCOS Gurl" has been spreading awareness about Polycystic Ovarian Syndrome (PCOS) for close to two decades. Her advocacy work was sparked after she unsuccessfully tried to conceive a baby at 29 years old and realized how little information was out there for people like her who had the condition, but weren't properly diagnosed or given the attention they deserved.
Today, with tens of thousands of readers around the world, Ashley uses her platform to spread awareness about PCOS through her social media and blog posts, her annual campaigns #Heart4PCOS and #LemonFaceChallenge, and through her advocacy work.
We interviewed Ashley before #PCOSAwarenessMonth (September 1 kicks it off!) to find out why she's so passionate about elevating this conversation around PCOS and infertility.
When did you first realize you had PCOS and what did you do  (or not do) about it? How long have you lived with it?
Although I was never officially diagnosed when I was younger, I was displaying the signs of PCOS from my first menstrual cycle at age 13. I had regular periods, but they were extremely heavy and excruciating to the point that my mother felt it was a good idea to talk with an OBGYN about it. At that time I heard that sometimes girls have trouble growing into their hormones and I may need 'a little help.'  I was put on the birth control pill with no further explanation and was simply told to stay on them until I was ready to have children.
I went through the next 16 years with unusual symptoms cropping up – problems with gaining weight, skin tags, getting chest and chin hair and more.  My mom would tell me to just pluck the hair since sometimes women get that. It was not until I was 29 years old that I decided I wanted to start a family that I was officially diagnosed with PCOS. I went off the birth control pill and my symptoms came back with a vengeance. I put on close to 100 pounds over just a few months and I had severe adult acne, dark skin patches in the folds of my skin (like my neck area), and I had no menstrual cycle or signs of pregnancy. At this time, my doctor accused me of not taking care of myself and even said I was "stress eating" to compensate for not being able to conceive.
Even though I didn't know what it was, I knew something was wrong. I went to at least 2 or 3 more doctors who could not give me concrete answers as to what was happening. Finally, I met with someone who had just finished his fellowship. I figured, like the other doctors, he was going to tell me I was crazy. Halfway through sharing my symptoms, he stood up and returned with a textbook in his hand. He opened the book to a page and showed me four letters – P C O S – these letters would change the rest of my life.  Since he was still training to be a doctor, he said he wasn't sure. I also recall that he asked me if I wanted to get pregnant or get healthy. I said I wanted to be get pregnant and be a mother, since this was something I wanted since I could remember…
This experience showed me that for so many women, the hardest hurdle to overcome is to get the doctors to properly pay attention to the symptoms and diagnose the problem. If left undiagnosed and untreated for a long period of time, conditions can get worse!
I eventually had 2 kids by age 33, but left these symptoms untreated for so long that I now have to deal with the aftermath of this.  (People with PCOS are susceptible to future complications like risks for hypertension and cardiovascular disease.)
Now in my late forties, as a result of mismanagement and late diagnosis of PCOS, I have dealt with abnormal uterine bleeding leading to a hysterectomy and I am now diabetic. (It should be noted that approximately 50% of women with PCOS become diabetic by age 40.)
I am now in the peri-menopausal stage, which has presented some new challenges; but I am always up for a good fight and I now have 18 years of knowledge about the condition. I now know the steps I need to take to keep my symptoms under control.
What do you wish people knew about PCOS?
IT'S NOT JUST INFERTILITY
IT'S NOT JUST COSMETIC
IT'S NOT JUST ABOUT LOSING WEIGHT
IT'S NOT JUST ABOUT BEING DRAMATIC
We are at a crucial crossroads with PCOS Awareness. While there has been an increase in media attention and physician awareness, I believe that we are still in the dark ages.
Polycystic Ovary Syndrome or PCOS is a significant health concern that warrants international attention and government support so the 70% of women with PCOS who are still undiagnosed get the proper support, diagnosis, treatment and education to be able to live healthier lives with the syndrome.
The lack of resources, funding, education and support contributes to many of the epidemics facing women's health today. Here are some stats that may be of interest:
There is a 9% greater risk of endometrial cancer in women with PCOS
4 in 10 cases of diabetes can be linked to PCOS
34% of women with PCOS have depression and 45% have anxiety
1 in 3 women with PCOS has an abnormal glucose tolerance
About 6% of PCOS patients have bulimia (compared to about 1% of other women)
About 20% of women with PCOS have no menstrual periods (this is known as "amenorrhoea")
Between 50%-70% of women with Polycystic Ovary Syndrome experience Insulin Resistance.
PCOS can also lead to
Hypertension
Lipid abnormalities
Obesity
Infertility
Hidradenitis suppurativa
Arthrosclerosis
Varicose veins
Yet, less than 0.1% of government funding is spent on PCOS research, diagnosis and treatments and unless infertility is being addressed, many women and teens with it will continue to go undiagnosed!
How has PCOS affected your life and fertility?
This syndrome has had so many profound impacts on my life through various stages. Let's get back to my pregnancy journey:  After knowing I had this thing called "PCOS" and that meant the likelihood of getting pregnant was slim to none (or so I was told), I sought the help of a reproductive endocrinologist.
I went through a series of fertility treatments, starting with oral medications and then injections. By some miracle, I was able to get pregnant with my daughter. The pregnancy was not an easy one, though. Throughout my first trimester, I had to stay on progesterone to maintain the pregnancy and I was tested regularly for gestational diabetes, as that is one of the risk factors for women who become pregnant with polycystic ovary syndrome.
After I had my daughter, I was told I would never be able to conceive again and decided it was time to get healthy with PCOS. So, I saw a specialist in the field of PCOS, specifically. I was put on a regimen of medications, lifestyle changes, diet and exercise and within six months I lost 60 pounds and felt healthier and better. As a result, a little more than a year after my daughter was born, I was lucky to get pregnant with my son. This pregnancy was much healthier. During this pregnancy, I stayed on medications (which kept my symptoms controlled through the first trimester), and I was able to maintain a very healthy pregnancy without many of the complications that I had had during my first pregnancy.
The key takeaway in all of this is that it may be more difficult for women with PCOS to become pregnant without a little help and guidance. When someone knows what they are dealing with and have the resources and tools to make their bodies healthier, pregnancy is more easily obtainable. A large percentage of women with PCOS can conceive (and even conceive naturally) with the proper diagnosis and care.
Why did you start your platform?
When I was first diagnosed about 18 years ago, there was even less information and recognition of polycystic ovary syndrome. I was frustrated, angry and wanted my voice heard so nobody else had to go through what I went through. I started the only organization at the time that I could find and offered resources and information about PCOS. The support I gave and got helped me feel less alone and more secure about dealing with my health condition. It helped me understand that more women need proper information to understand the symptoms. Signs of PCOS should not be dismissed or ignored.
I also began speaking with my PCOS doctor, Dr. Katherine Sherif, about ways we could get awareness out there. She asked me if I would do a TV segment on Discovery Health's "Mystery Diagnosis" show about the syndrome. Although I was very unhappy with myself, being over 300 pounds at the time and experiencing the severity of some of the more embarrassing symptoms like adult acne and facial hair, I decided that my story had to be told. I felt my voice could make a difference.
After the show aired, I began receiving hundreds of emails and messages on social media thanking me for helping people feel like they were not alone or that the condition wasn't just in their heads. This was an epiphany for me!  I decided that someone had to start speaking up about PCOS because if more voices were heard, more people would get diagnosed and access the proper treatment.
Now I've spent 18 years on a mission to bring more awareness to a syndrome that affects so many people and is so often misunderstood and dismissed. My advocacy has included online campaigns #Heart4PCOS and #LemonFaceChallenge which have run over the past three years and engaged thousands online. I served as a PCOS Program coordinator for Drexel PCOS Center and became an executive director and advisor to many PCOS, Chronic Illness and Women's Health Organizations.
Over the past few years, I've been working with PCOS Challenge and have twice been to Washington DC to advocate for legislation to bring more funding and awareness to PCOS. We also have an online petition with already over 27K signatures urging the NIH to increase the less than 0.1% funding they dedicate to PCOS research, education and outreach! Please look up our PCOS Online Petition at pcosstrong.com.
Anything else you want to add for people struggling with PCOS?
Find support and get involved. The truth is, many of us feel trapped inside a box — trapped inside bodies and dealing with symptoms that many can't see and symptoms that are often perceived as our fault.
What PCOS is and what it does to a patient is complicated to explain as symptoms and severity can vary from person to person. The more you know, the more you will be supported and this will lead to you being able to better manage life with PCOS!
I believe that PCOS is the most underserved health issue affecting women, with less than 0.1% of NIH Funding being dedicated to PCOS research, diagnosis & treatment. Although there are guidelines set by organizations with regards to diagnosing PCOS, there is still no universal criteria for the syndrome. Until this is addressed, many women will continue to suffer needlessly wondering what is wrong with them.
Please join in learning more about this syndrome, make your voice matter for millions worldwide who only ask for people to realize why PCOS matters. And – get involved!  September is #PCOSAwarenessMonth!
September 1st 2018 is the first World PCOS day of unity for those all around the world to support each other and spread awareness about polycystic ovary syndrome (PCOS).
1. Add a #WorldPCOSDay overlay to your Facebook profile photo
2. Wear teal (or teal ribbon), which is the color of PCOS awareness
3. Make a short video in your language saying why you support World PCOS Day and tag @pcoschallenge. Use hashtags: #worldpcosday #pcoschallenge #cystersunited
4. Share a statement or your video about PCOS
5. Take advantage of all the blog posts, articles, social media posts and educational series that will be focusing on PCOS throughout the month of September!
More information on how to show support:
USA:
Lastly and most important… know you are not alone. There are many others that are living with this syndrome and many doctors who are well-versed in PCOS.
You are your own best advocate!
---

---

Listen to stories, share your own, and get feedback from the community.