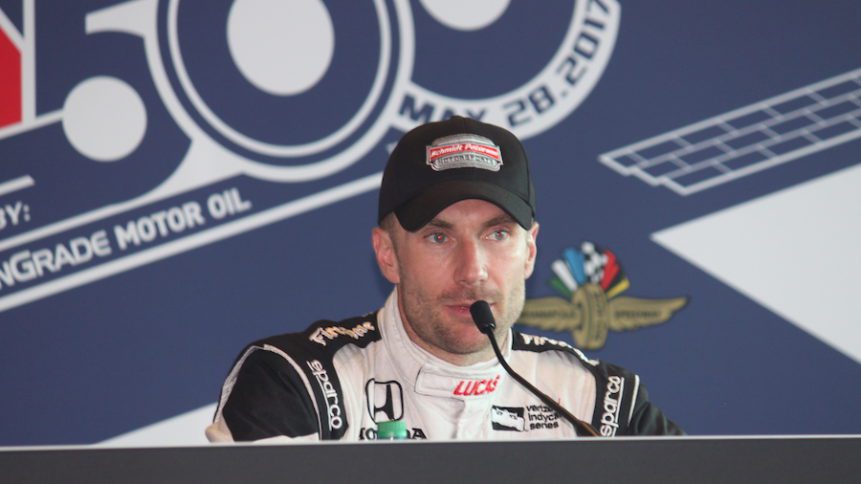 Interview with Professional Race Car Driver Jay Howard & His Wife, Courtney
British racecar driver Jay Howard has always lived in the fast lane; but one thing he couldn't accelerate was his road to parenthood.
Jay married his longtime girlfriend Courtney in 2011, and they struggled with infertility so much that Jay says it caused him to take a few years away from racing.
He talks about how confusing it is to go through infertility because all one going through it wants is answers. And, those answers aren't always obvious or available at the beginning of a fertility journey.
Now, with a 14-month-old son, thanks to a successful fertility treatment, Jay is back on track. Literally! He'll make his return to the series this week during the 101st running of the Indy 500.
Jay and Courtney say they're the 'lucky ones', and have opened up about their struggle to conceive in an effort to raise awareness of infertility as a disease.
They believe it should be covered by insurance like any disease.
The couple is now committed to breaking the silence and shame of infertility, and opened up to our audience at pregnantish about their story and the lessons they learned on their road to having their baby boy with the help of science:
When did you first start seeking treatment of support to help you conceive? What made you pursue this option?
(Courtney) After my first visit to my OBGYN, I expressed my concerns of being able to get pregnant.  So I sought advice due to my brain injury and mild stroke from a past accident.
(Editor's note: Courtney had experienced a traumatic brain injury in 2010 when she fell off of a scooter.)
You're in the public eye. Did people know about what you were going through while trying to conceive?
No one knows others' struggles unless they are forthcoming.  We chose not to share our infertility struggles with others for a few reasons. Starting a family was something we wanted, and we almost felt guilty (complaining about our struggle), when so many people are facing far greater struggles. Also, we didn't want to take away from the joy our friends and family were having when they were expanding their own families.
Any parallels to getting to the finish line in a race and the road to parenthood?
(Jay): I've always said that to continue in motor-sports, you must be determined and focused, and I think with parenthood and the struggles couples may face with infertility, you also must stay the course.
Sometimes I think it's easy to give up hope when you face an obstacle; but hopefully by sharing our story, it will inspire others to keep their heads up.
I'm back at the Indy 500 this year after being out of it for six years. The other day I was fastest of the day, and if that doesn't prove there's a way, I'm not sure what does!
At what point did you consider surrogacy? Why did this feel like the best next step?
(Courtney) After 3 IUI's, 6 IVF's, and 5 years of way too many tears, shots, and heartache, it seemed the chances of carrying a healthy baby to term were slim to none. Dr. Colver from Midwest Fertility Specialists suggested surrogacy.
(Editor's note: The Howards called a long-time friend of Courtney's to carry the baby and are very grateful that she agreed to be their gestational carrier. They now refer to her 'angel oven' that carried their baby Hudson to term.)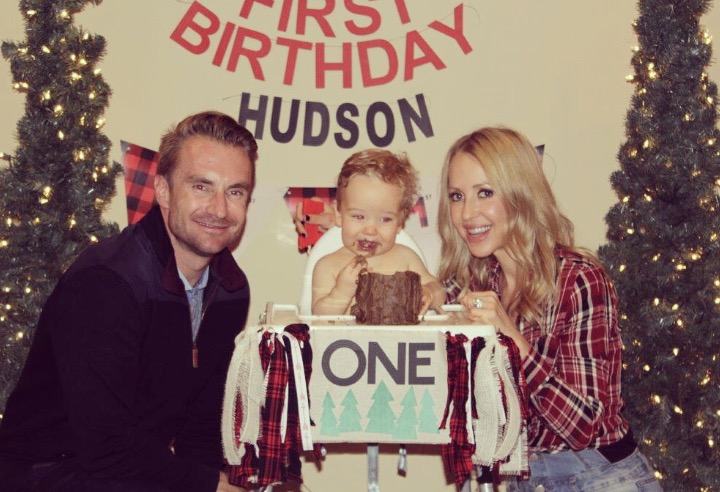 What did you learn about yourselves and your relationship as you went on this journey to parenthood together?
We learned that together, we can tackle any issue or problem as long as we have one another.  We learned that giving up is not in our DNA!
(Courtney) It helped me advocate for myself and listen up to help others down the same road.  Infertility took a lot from us, but it also gave us a lot, too. We beat it!
Why do you say that "Infertility is nothing to be ashamed of"?
Infertility issues are often unexplained and 1 in 8 couples suffer with infertility. Nobody should be mocked or called selfish for wanting to have a baby.  If people were kinder towards those who are struggling to conceive, and if individuals with fertility problems talked about it more openly, perhaps this would dispel the sense of shame.
If you could give yourselves advice based on everything you experienced, what would you share?
(Courtney) If your gut is telling you that you may not be getting the care you need to, get a second opinion and don't waste time getting it.
I'd give myself advice to NOT be ashamed to say to the person who asks, "Why don't you have kids?" or asks when you're having kids that you are suffering with infertility.
For more on Jay Howard's racing schedule, find him at jayhoward.com or follow @JayHowardRacing and find Courtney on Instagram @court.howard
---

---

Listen to stories, share your own, and get feedback from the community.