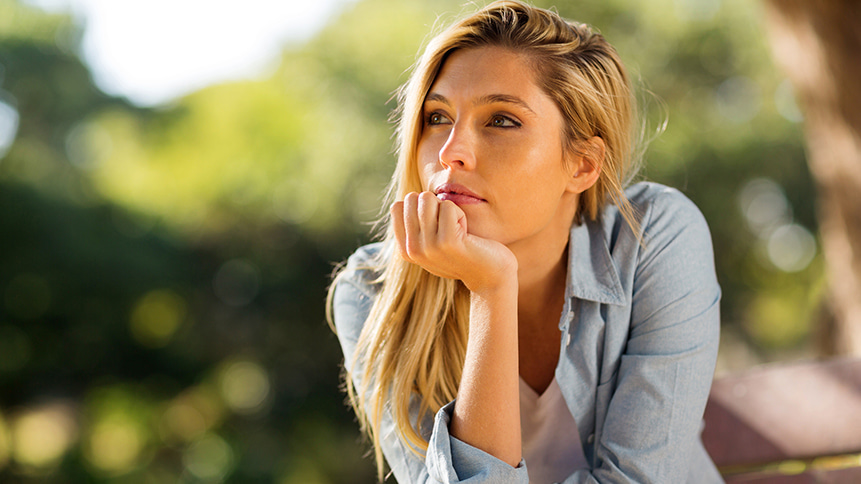 When you've been through the emotional roller coaster of infertility,  which experience  could be singled out as  the "worst" feeling?
For me, after four years of needles, medications, transfers, surgeries,  pregnancies and losses,  and near-death experiences, now that we are pursuing  having  a baby by surrogacy,  the worst part  for me  is that  I  am acknowledging that I  will never carry my own child.
Yet I wait with great expectation for this to happen. I want so much for this to work that I  will  wait and wait some more for a surrogate match.
Waiting, of course, is not uncommon with infertility.  Infertility is similar  in some ways  to  what I imagine it's like  being in the  military, starting with  the idea  that there is a lot of "hurry  up and wait."  Sometimes it  also  really feels like  you're in a war. A war that you may never win. A  war inside of your soul with daily battles  fueled  by  internal questions like:
Will I ever be a mother?
Am I being punished?
Why is this happening to me?
Then there is all of the self-loathing that is  like being  riddled with stray bullets, which  come in the form of thoughts like:
This is all my fault.
I am not worthy.
No one will ever love a barren woman with no children.
I miss  the  babies  I've lost.
This time, however, I am not waiting for a blood test result, or  wracking my brain during a two-week wait. I am not waiting to find out if my FSH is too high, if my AMH is too low, or if they are going to remove my uterus while I lay in a hospital bed with a balloon in it keeping me alive. I am no longer waiting  to find out  if we made any normal embryos  or if I am pregnant. I am not waiting to see if I will survive the AVM  (arteriovenous malformation) procedure  that nearly killed me or if the lab could  create  the $10,000 PGD test for a chromosomal abnormality that my husband carries.
This time I am waiting for my match… my surrogate match. A match  with  a woman somewhere out there that will—we hope—carry my child.
It has been  two and a half  months since we gave the agency $42,000. That's right—
$42,000—as a deposit to try to help us have a baby.  It may not seem  like  a long time in the infertility waiting game but when you lay down that much money and you're waiting for something so incredibly important, every day seems interminable.
For me, after four years of needles, medications, transfers, surgeries, pregnancies and losses, now that we are pursuing having a baby by surrogacy, the worst part for me is that I am acknowledging that I will never carry my own child.I never thought that I would have to take a loan out on my house for a child. I used to read stories about people who lost their homes to build a family and now I  could  be  one of them. The surrogacy process is long and arduous, with many twists and turns and we do not even have a match yet.
After six rounds of IVF,  two near-death episodes (one was  from  an AVM that burst in my uterus),  and  many pregnancies and losses  (losing twin boys at 23 weeks),  this wait  is the worst.
There  are new  questions to  make me feel  "less than,"  as if my spirit was not already shredded into a million pieces.
Is  my  (surrogate)  match  out there?
Will she like us?
Will it work?
How has it come to this?
Once we decided to move away from my physically having a baby,  I thought I would feel better, but I do not.  On one hand, I am relieved that I do not have to endure another  needle, medication, blood draw,  transfer, cycle, surgery, procedure,  or  another  pregnancy that may end in a loss or my own death. On the other hand, I am devastated and broken because I will never carry my own child.
This loss is the heaviest of all.
What's often not understood  about  a significant physical  loss is  that you have  the weight of all of the additional loss  that comes with it. When I lost my fallopian tube, I also lost the idea of having a baby the natural way. When I lost the first pregnancy, I lost the idea that  assisted fertility  was  definitely  going to work. When I lost the boys  at 23 weeks, I almost lost my will for this journey and many friends who could not bear to even look at me, let alone talk to me.
Now  we have given up the  physical and psychological ideal  of  having a  traditional, biological  child  of our own one day.
But we  still forge ahead.  We  try to stay focused on the positive aspects of our  new endeavor, our new goal.
While we have let go of many relationships with  children,  loved ones, or friends  that could not withstand the hard road we walk, we have also gained  very special  relationships. We have  developed  amazing friends that have stood by us every step of the way.  I consider our families and true friends brave to walk through this war with us. My doctor continues to walk with us and has  patched  my soul on more than one occasion. While none of these relationships can take away the  deepest heartbreak  that we have endured, they do help to put back the pieces of our hearts, one fragment at a time.
The day that  our  phone rings  with my match for a surrogate,  will I  truly  gain back my hope?  Will my heart start to heal?  I  am ready  to meet her—this  person  worth the wait, the one who can help us have our  baby.
---

Contributor
Ruthie Lydon is a high school  guidance counselor in Boston. She is a wife, mother to angel babies, AVM and infertility survivor, advocate, and the creator of the #hopeaddictcampaign (@hopeaddict6 on Instagram) to raise awareness for infertility and pregnancy loss. Her mission is not only to become a mother, but to help others who may be suffering in silence through support, awareness, and advocacy. Check out her video for her #hopeaddictcampaign at https://www.youtube.com/watch?v=eyeSt3fyuYg
---

Listen to stories, share your own, and get feedback from the community.