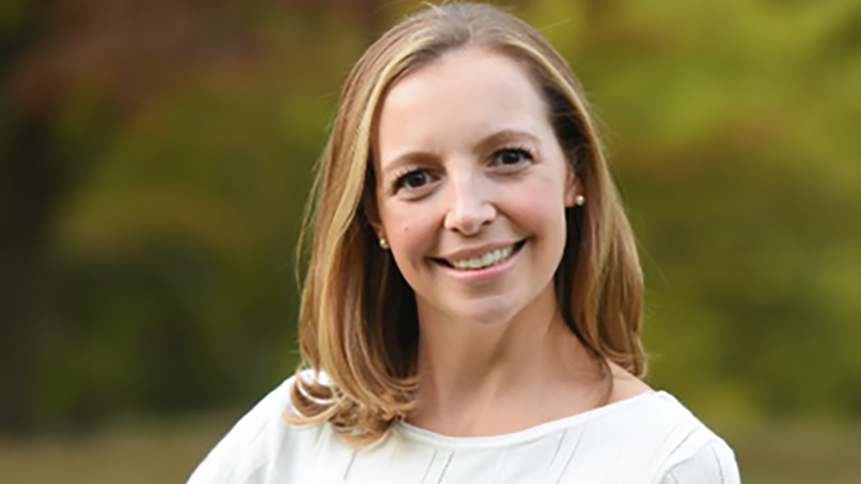 The writer of the Hilariously Infertile blog uses a pseudonym ("Sarah") because of her day job. In her words, "I am a normal school teacher who would like to keep her day job and I don't think that my school district would appreciate me openly talking about my vagina all over the Internet."
She's been documenting her experience and the path she took to being a mom of two children with the goal of helping people laugh through, and feel more supported during, the tough process of infertility.
Here's her story:
What's your infertility/fertility story, in a nutshell?
I was trying to conceive with my husband for six months and nothing was working, but I also wasn't getting my periods, so I thought I was pregnant the whole time.  We went to the doctor and she put me on Clomid for a couple of months but nothing transpired. Then, the doctor left me a voicemail saying that she thinks I have PCOS and wants me to go to a fertility clinic. It was a Friday afternoon and there was nothing I could do to talk through this news with her. I Googled PCOS and lost my mind. I was inconsolable. After many calls we got an appointment at NYU Fertility.  My doctor started me on IUIs. The second IUI worked and that's when my first daughter, Zoe (who is turning 6 in November), was born. When Zoe was 18 months we started fertility treatments again. Five rounds of Clomid and 4 IUIs failed. We went forward with IVF and got pregnant on our first round of IVF with my second daughter, Abby, who will be 3 years old in September. We have 16 frozen embryos. I joke that we are the Duggars — just frozen.
In your opinion, how has humor been helpful in navigating the challenges of infertility?
Humor has been an integral part of my infertility story.  I found the whole process so negative and somber that adding some levity really helped me.  Even if it was our first meeting with the fertility clinic and I was scared to death, and my doctor told me the lab would "clean and buff" my husband's sperm, I just found it so hilarious that those were the words he used. I turned to my husband on our way out of the office and said, "Dude I'm kinda jealous of your sperm going to the spa."
I really think humor is the best way to face so many situations, and sometimes it isn't.  Sometimes I cried and I was angry and upset – but ultimately, humor always got me through it.
Can you share one of the funniest moment(s) you've had on the path to parenthood/with infertility?
I think the funniest moment occurred when I thought I shitted out my embryo because we all had a horrible stomach bug after my transfer. I called my mother and said, in my slight New York cadence, "Ma, I think I shitted out my embryo." She told me I didn't.  I said, "Ma, you have no idea how sick I was. This embryo is definitely not still inside of me." My mother said, "You do know they are different holes right Gremlin?" (Nickname).  It was a very funny back and forth. (This was the cycle that worked with my younger daughter.)
Another funny aspect is how obsessed I was about the ass (progesterone in oil) shots.  I was scared that my husband wouldn't be home in time to stick it into my ass (which is funny).  I was scared I wouldn't be able to reach the right spot in my ass.  My back up plan was to go knock on my neighbor's door.  This was a neighbor that I had only met once and I vaguely remembered her saying that she was an ER nurse.  That was my back-up plan. It was so irrational that it was funny.
Was there a time you couldn't find humor? Can you share one of your 'darker' moments?
Yes, definitely, there are two dark moments that stand out to me.  First, when I was diagnosed with PCOS but I hadn't met with the fertility doctor yet, I was just miserable, questioning everything that was in limbo.  I didn't know what this meant and I didn't know how severe it was.  I didn't know if my dream of being a mother would ever come true.  This happened during Christmastime and I was so upset during the holidays. It was hard to smile about things; but my husband helped me a lot.  He helped me calm down and not over think it too much until we had more information.
The second memory that sticks out was after my first failed IUI and I was trying so hard to make it work. I didn't know how long this process was going to be. I didn't know if I would ever be able to get pregnant.  I was really upset.  I cried and drank too much wine. It was a sad time….
How has your infertility experience affected your parenting? (Or do you think it hasn't?)
Hmmm, I have never been asked this before.  I don't think it has affected my parenting.  I do remember with the birth of my first child I was not loving those first few months and I felt an enormous amount of guilt for not loving every minute. This (getting pregnant) was something that I had cried and cried over and then when I had my child and it was super hard, I felt guilty for not loving it – especially after everything that I had been through, all the doctors appointments etc.
I read an article later about how women who go through infertility and don't love the first few weeks/months experience postpartum because of the guilt.
Anything else you want to share for people still battling infertility?
It is so hard to be going through infertility.  I would like people to be able to read my upcoming books (chapters are available on my site) or go to my social media and laugh a little.  If I can help people just laugh or giggle a little while going through it, I will be happy.  I also want people to know that infertility is not all laughs and humor. There are lots of dark times and that is ok.  I just want to help add some levity when possible.
---

---

Listen to stories, share your own, and get feedback from the community.