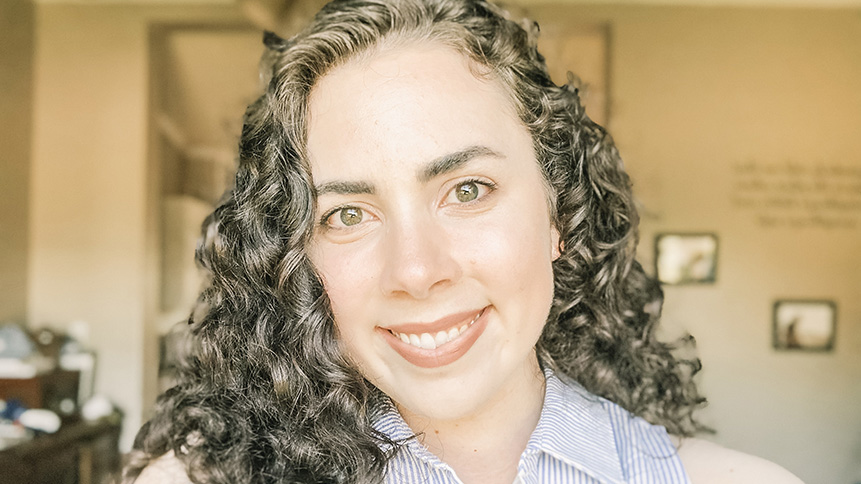 If you scrolled across Arden Cartrette's account on Instagram these days, you may assume that she and her husband Kerry had a picture perfect start to their family. You'd see loving photos of the cute couple, an adorable dog and a perfect looking baby bump on Arden at almost 20 weeks along in her pregnancy.
What you may not know, until looking more closely, is that Arden and Kerry battled unexplained infertility for 2.5 years and had two devastating miscarriages in their 20s. You also may not know that today the couple is committed to raising the conversation about pregnancy loss and infertility through Arden's blog, Hello Warrior, which aims to be an outlet for those who are also navigating similar challenges.
It's worth noting that we conducted this interview when Arden joined the Pregnantish Verified Network and was not yet pregnant with the baby she's carrying today.
Here's their path-to-parenthood story:
Q: What's your (in)fertility story in a nutshell?
Kerry and I started trying to conceive in early 2017 after a lot of discussion about what our life would look like adding a little human to the mix. We have four dogs together and always knew that we wanted children but it just never seemed right until it was. I've always had regular cycles that were 26-28 days long but ever since I can remember, my periods were terrible. The pain was normally so intense that I would often miss school or work. Sometimes the pain would make me physically ill. While I always knew that wasn't necessarily normal, I never thought it could affect my fertility.
In February 2018 I saw my primary doctor and told her that we had been trying for the last year and we weren't pregnant. I shared my frustrations with her and she helped me look at my cycle patterns and suggested that I might have a luteal phase defect — this basically means that I ovulate late and then my period comes so soon after ovulation, so it can make it difficult for a baby to implant and grow. It wasn't until we started seeing our reproductive endocrinologist (fertility specialist) before we started doing more tests in an attempt to figure out why it had now been a year and we still weren't pregnant.
While we still don't have a technical diagnosis today, it's clear that my luteal phase is very short along with the possibility of endometriosis, which we plan to explore more in the near future. After a year and a half of infertility, we got pregnant only to miscarry. After our first miscarriage, we did fertility treatment so that I would ovulate earlier in my cycle and have a better chance to conceive and we actually got pregnant that first round. Unfortunately, we miscarried that pregnancy in February 2019.
While we don't have answers, we are moving forward in our journey and are going to do more testing to find out if there is an underlying issue that caused our losses.
Q: Why did you decide to document your infertility experience on your blog? How did people respond?
I decided to document our fertility journey on my blog because it was clear to me that there aren't a lot of people who are easily accessible or open about their journeys. When we were just six months into trying to conceive, I grew frustrated and aggravated that no one could help me. I would read forums and look for any sign of life, it was a tough time.
I started blogging about my journey anonymously back in December 2017; however, at that time I basically used my blog as a journal. Once we hit the year mark where infertility was thrown around on medical documents, I became more open. Once we told our family and close friends, we didn't really care if anyone found out what we were going through. I think over time we grew tired of feeling embarrassed by it.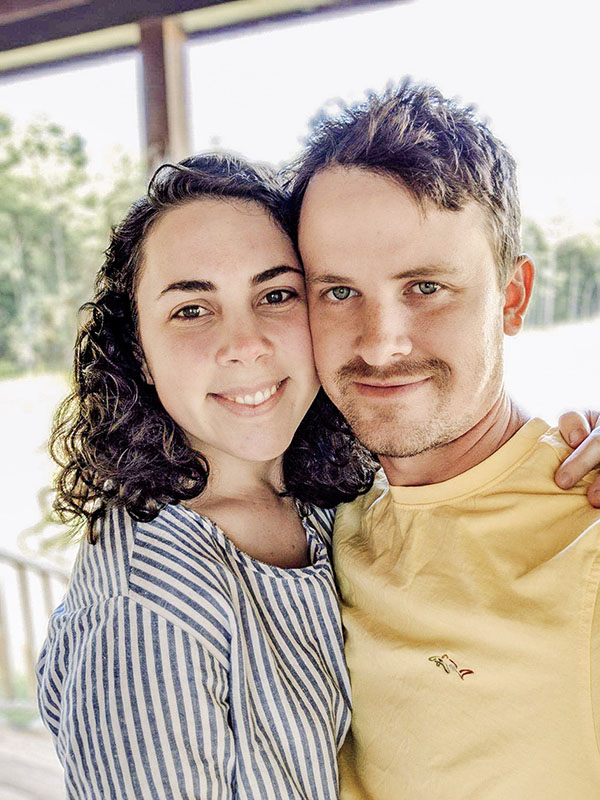 In the community, people responded in such a positive and supportive way. Honestly, joining this community has been the best thing that I've done in this journey. Everyone is helpful and loving and it's beautiful to see women supporting women on a daily basis. In my personal life, both family and friends have responded well. We have a lot of support and are very lucky for that.
Q: What do you think are some of the misconceptions people have about infertility or pregnancy loss?
A common misconception about both infertility and pregnancy loss is that anxiety, stress, or being uptight causes someone to not get or stay pregnant. It's actually only in the most extreme situations that those situations can interfere with pregnancy.
I've been told often that my anxiety and inability to relax is a contributor to our struggles and I know that's not true. Anyone in their right mind would be fearful, anxious, stressed if they spent years getting pregnant or trying to stay pregnant.
Q: How have you been able to stay hopeful through both the disappointments and losses?
It took me a long time to feel hopeful through the disappointment of infertility and the grief of our losses. One day I just realized that staying hopeful and believing that it will happen is easier and healthier than drowning in grief. I hold on to this vision that one day I'll hold our rainbow baby and at that moment, it will all make sense.
Q: What advice would you give to someone who is beginning to take those first steps towards considering fertility treatment?
The most important thing for you to do if you are starting fertility treatment or starting to see a reproductive endocrinologist is to advocate for yourself. Although doctors know the medicine and the science behind making a baby best, they don't necessarily know your body best. If you have a question, ask it. If you have a concern, express it. Don't be afraid to challenge or question your doctor.
Through Hello Warrior, Arden addresses their fertility journey and experience with pregnancy loss and has made it her mission to be open and honest about what this experience is really like. In her words, "Although both infertility and loss are extremely common, there is this stigma surrounding it and I want to show others that they aren't alone. The best way to raise awareness is to raise our voices and speak our truth."
---

---

Listen to stories, share your own, and get feedback from the community.