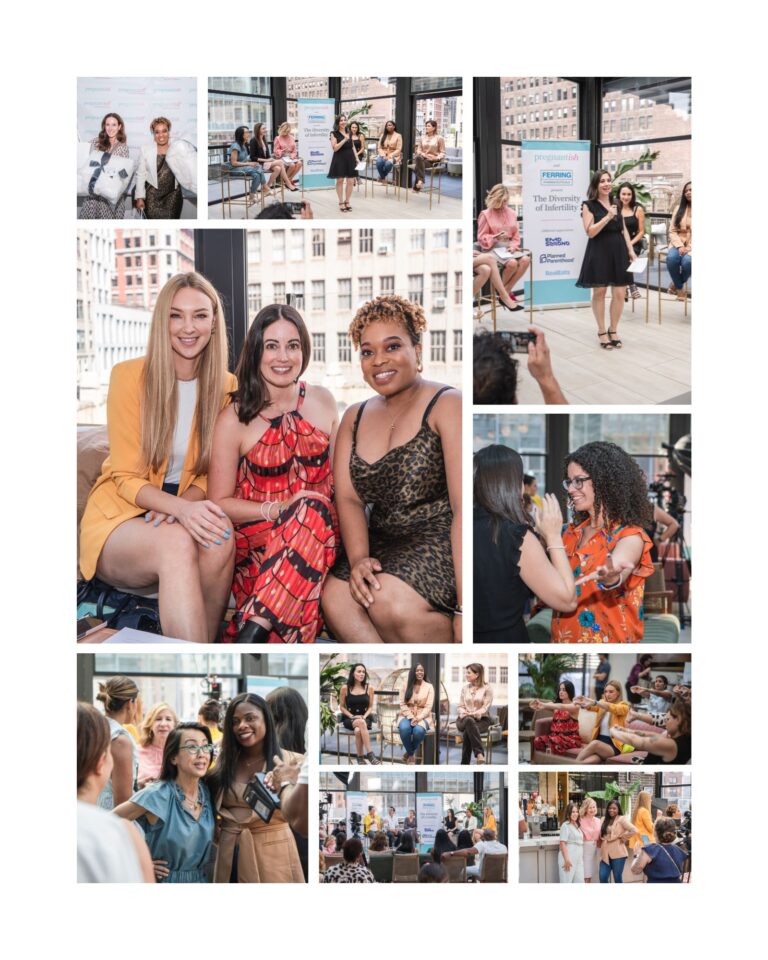 On Sunday September 18 at The Glass Ceiling in New York City, pregnantish hosted its third PVN thought- leader event, "The Diversity of Infertility", celebrating the many ways families are built with the help of assisted reproductive technology today, and the diverse people impacted by the disease of infertility.
Thanks to the support of our title sponsor, Ferring Pharmaceuticals, and sponsors EMD Serono, Planned Parenthood and RealEats, a diverse group of fertility advocates, fertility specialists and healthcare providers, celebrities, and influencers from the pregnantish network were able to came together in the spirit of education and advocacy and elevating the conversation about modern family building. 
Special guests included Dr Krishna Upadhya, VP at Planned Parenthood, Michelin Chef & former Iron Chef contestant, Eric Battes, CNN anchor Chloe Melas, and former Miss USA contestant and Survivor runner up Jaclyn Misch.