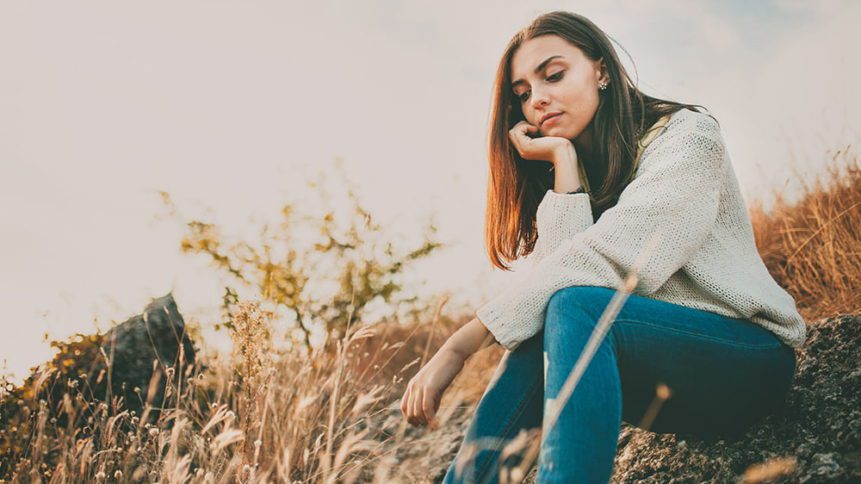 "I'm sorry to have to be the one to say this, but this means you'll never be able to have children. At least not naturally. I'm sorry," the doctor said.
Three years ago, I walked out of urgent care having just heard a diagnosis that would change my life forever. It had been a fear, persisting gently in the back of my mind for years, but one that I had ignored, and the probability denied by every doctor up until that day.
What was the cause of my infertility? Pelvic Inflammatory Disease (PID) and blocked fallopian tubes, which the doctor said were likely the result of a sexually transmitted disease.
I stopped breathing, I stopped thinking, and everything I could have predicted for my future died in that moment.
I had gone into urgent care that day after a particularly bad morning of cramps and abdominal pain—worse than it had ever been. Sure, I'd had "episodes" like this in the past, but I couldn't get off the floor this time, let alone drive. A friend dropped me at the door and went to work as I waited in the room to find out what was happening this time.
From the age of 20, I had experienced almost yearly episodes of lower abdominal pain, intense cramping that left me doubled over in agony for up to two hours. Each time I went in to the doctor, tests were run and the conclusion was generally that an ovarian cyst had burst. I had had pain during sex from time to time, but my doctor had said that was normal for some women. In my gut I knew it didn't seem right, but I wasn't the doctor.
My ears kept ringing with what the urgent care doctor said: I had PID, usually attributed to a bacterial infection from chlamydia or gonorrhea.
Why didn't I know about this until now? Why hadn't my gynecologist, for six years, noticed or said anything?Yet I had never been diagnosed with either of these. Then how? When? Why didn't I know about this until now? Why hadn't my gynecologist, for six years, noticed or said anything?
It's true, I had been reckless with sexual partners in my late teens and early twenties. I didn't ask questions I should have, but I had felt safe knowing that I was generally using protection and didn't have one-night stands or sex without some expectation of commitment down the line.
I arrived home from the urgent care to my dog and my tiny apartment, recently divorced and single. I spent the rest of the day scouring the internet for what may have been the cause. It had to have been something besides an STD, because I was in the clear on that front, right?!
But every medical site repeated the same thing: "Pelvic Inflammatory Disease, otherwise known as PID, is usually caused by bacteria from chlamydia or gonorrhea. In the United States, nearly 1 million women have PID each year. About 1 in 8 sexually active girls will have PID before age 20." This statistic could have been reassuring, but it wasn't. All I felt was guilty, broken, and confused.
According to the Shady Grove Fertility Clinic, "After one episode of PID, infertility from blocked fallopian tubes will occur in up to 12% of women. After two episodes, it will affect more than one third of women. With three episodes, up to 75% of women will have blocked fallopian tubes."
I can't pinpoint my exact cause, but the end result is the same. Infertility is now a part of my story.
My life is almost everything I've ever wanted. However, there is still a piece missing. There is still a dream and a hope that I will become a mother to my own child.In the weeks following my diagnosis, I found a new gynecologist. She tried a month-long course of antibiotics and monitored my fallopian tubes for changes. There weren't any, so we scheduled my salpingectomy surgery (to remove my fallopian tubes). She was gentle and caring, reassuring me that the surgery would give back my chances of conception; it just wouldn't happen naturally.
A week before the surgery, I canceled in a panic. I wasn't ready to close the door to natural conception forever.
I spent one year trying unconventional methods: massage, physical therapy, dietary changes and chiropractic care to naturally unblock my tubes, all to no avail.
Now, remarried, this time to a spouse chosen out of gentle love and careful thought. Add to that, an incredible stepdaughter, beautiful home, and fulfilling career. My life overall is better. My life is almost everything I've ever wanted. However, there is still a piece missing. There is still a dream and a hope that I will become a mother to my own child.
We are trying now with the help of modern medicine. A year ago, I had a consultation with a reproductive endocrinologist who insisted on a tubal removal prior to starting fertility treatments. I rescheduled the salpingectomy with my gynecologist, having made peace with the decision and diagnosis. It was outpatient surgery, leaving me with three small scars, no tubes, and no appendix, because it was attached via scar tissue to my right ovary.
We have tried one round of IVF, resulting in four embryos and a failed implantation of a high-quality embryo. We plan to try with our three remaining embryos until they are gone.
I don't know what will happen after that, but I will keep looking for answers and, for now, trying.
For years I had had a nagging sensation that something was wrong. I would have dreams that I couldn't get pregnant and even called in to a medical radio show to ask about my symptoms. Pain is not normal and my instincts were correct. I knew how my body was supposed to feel but allowed doctors to tell me otherwise.
I would urge anyone else to learn what you can, push back, and demand more information. If you've experienced pain and/or unexplained infertility, look into whether a "silent STD" could be the cause.
Be an advocate for yourself, ask questions, and don't lose hope.
---

Contributor
Kelly Street is a wife and mom to a bonus daughter and two poorly behaved dogs. Her 9 to 5 job is as a marketing director for a small digital marketing agency. She lives in Minneapolis and spends her non-working time cooking in an Instant Pot, fermenting a variety of things, taking weekend trips, and paddle-boarding when the Minnesota lakes aren't frozen.
---

Listen to stories, share your own, and get feedback from the community.