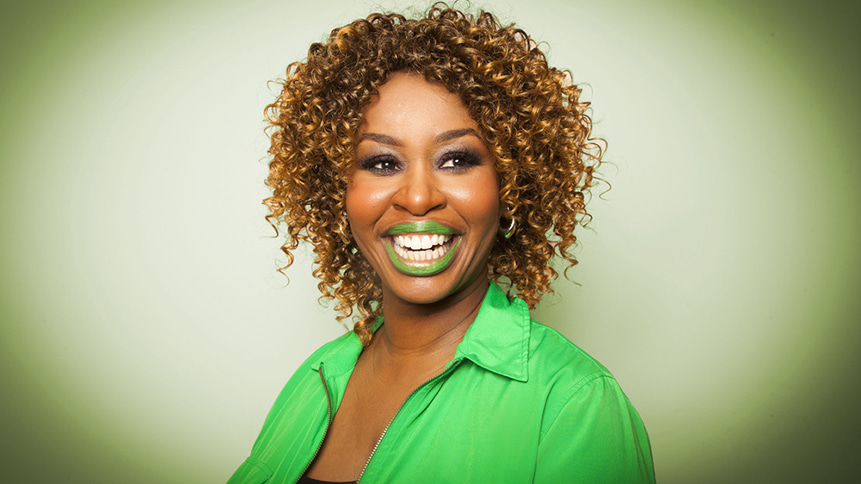 You may recognize GloZell Green from her viral YouTube videos, like her "cinnamon challenge", which accumulated more than 53 million views, or her push-up bra video, which got over 25 million views. But, the most meaningful popular challenge ever documented by this comedian and internet celebrity was her fertility journey.  Her fertility treatment appointments and calls, her IVF shots and meds and her pregnancy reveal and daughter's birth, in 2016, were all captured on camera.
Here's more about GloZell's path to parenthood, and why it's all documented for others to see:
What's your fertility/infertility story in a nutshell?
In a nutshell: disbelief. I wasn't getting pregnant, but I thought that some green juices and vitamins would do the trick. However, several top doctors in California diagnosed me with different ailments from endometriosis to fibroids to cysts to a thin uterine lining to old age and that the chances of having my own biological child were slim to none. People told me there were different ways to have a family through adoption, donor eggs, or surrogacy. I have done twelve cycles of IVF.
My husband and I successfully had our own biological child through IVF and a surrogate in 2016.
Why did you decide to document your infertility experience on video/YouTube? How did people respond?
I was already posting things about my life. I did not know that my fertility journey was going to be an issue at all. Throughout it all, some people encouraged me, some people doubted me, some people said it wasn't something that African-American people do, some religious folk thought that if God wanted me to have a baby then it would happen the natural way, and some felt like what I was spending on IVF should be spent on adoption; but I knew in my heart of hearts that I was going to have my own biological child.
Do you think people understand the surrogacy and/or the IVF process or do we still need a lot more awareness?
I don't think people understand the IVF process at all. If you see all of the comments (on the videos), people asked me, "Why do you want a white child?"
My surrogate was white and had blonde hair and blue eyes, and people didn't understand that it was not her child.
There are a lot of people who are embarrassed and scared to deal with IVF. And, there are so many different ways to do IVF. There should be more awareness because it opens up the ways that people can have families.
What do you think about the idea that infertility is "just a rich white woman" issue?
It is not just a "rich white woman" issue, but they're the ones stereotypically who have the means to address their infertility – they're also the ones we tend to see in the media talking about it. It's not so much an issue with the race of these women, but with age because most people don't think about IVF until their late 30s or 40s. Fertility issues affect all sorts of people, but it's a stereotype that rich white women who wait to have kids are the only ones who can afford to do cycle after cycle of IVF. Hopefully prices go down soon, and they create good payment plans to make it affordable for more people. There can be payment plans like you have when you purchase a house or a car; however the difference is when you make payments on the house or the car, it is a guarantee. However, if you start a payment plan for IVF, you are not necessarily guaranteed a child — and that scares people.
Do you think you mother differently because of everything you went through to meet your baby girl?
O'Zell is all I think about. For her whole life, I have tried to surround her with people who love her and can teach her different things. She goes to music classes and Spanish classes and ballet classes and gymnastic classes and art classes and piano classes and swimming lessons because I want to provide her with all of the resources to make her a happy and successful person in this world.
For all the effort – the blood, sweat and tears that went into bringing her into this world, the truth is, the second I became a parent, everything melted away and all I could see or think about was the future for my child. I don't know that I parent differently because she's my only child. I'd like to think that every child deserves their own unique journey, including the way that they are parented, and I'm doing my very best to do whatever is in her highest interest.
---

---

Listen to stories, share your own, and get feedback from the community.